Contemporary Condo Remodel Project
After the successful and highly acclaimed luxury condo remodel of unit 303 in the fall of 2021, Pavel & Kimberly Oliva from Manhattan, New York, took their enthusiasm a step further by acquiring three additional units in the beachfront property. They engaged the services of the Costa Construction Group to completely renovate and transform all three units simultaneously. Despite the challenge of a tight three-month timeline, the final outcomes surpassed expectations, making this beachfront condo remodel endeavor immensely rewarding.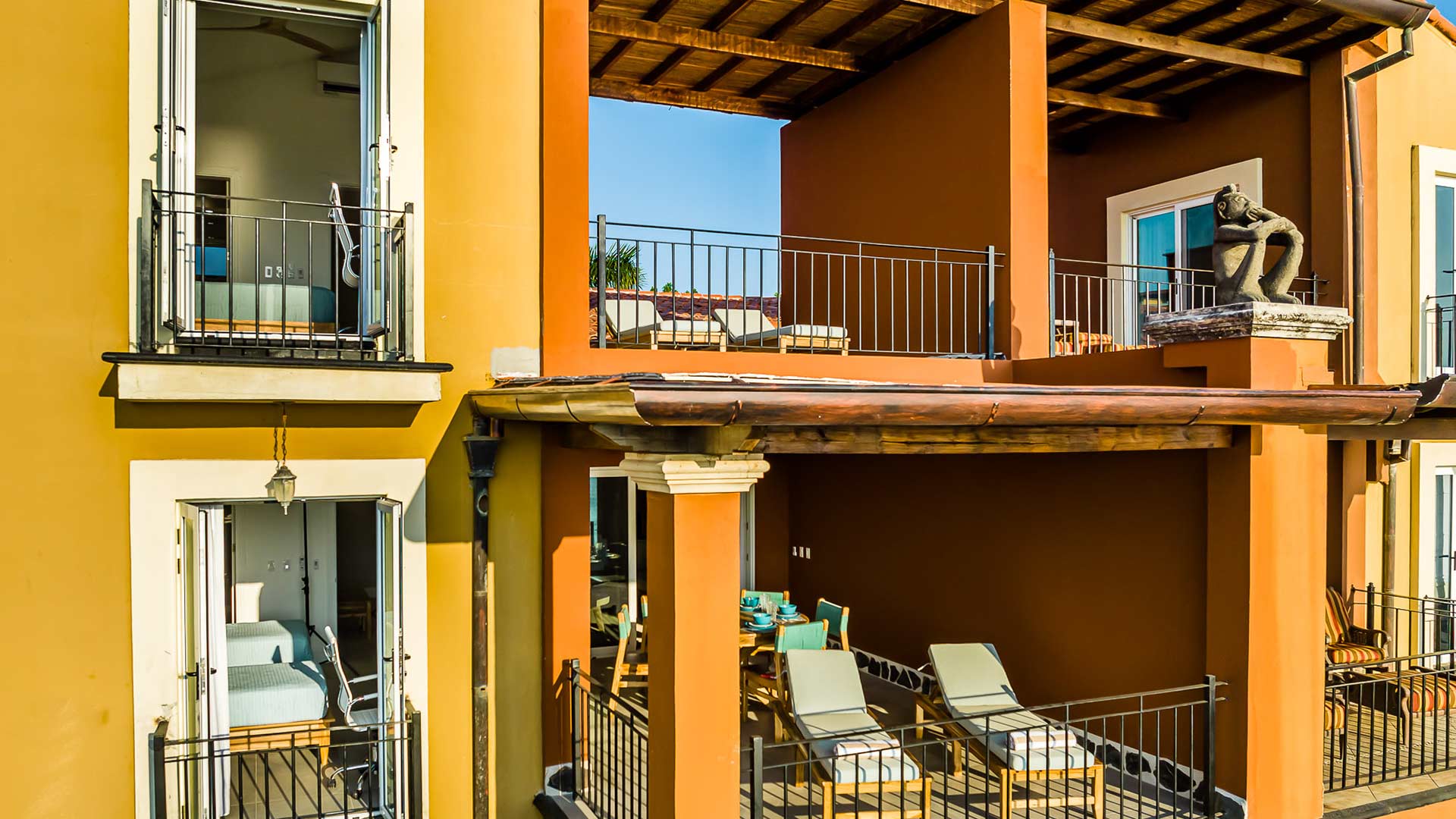 Sophisticated Living in front of the ocean
To maintain consistency with the signature style of the original project, Unit 303, a collaborative effort was undertaken by Kimberly Oliva, interior decorator Cathy Vanhabost, interior designer Milena Payne, Durawood Custom Wood furnishings, and the teams from the Costa Construction Group. The goal was to create a cohesive concept and design for all units, while also incorporating subtle variations in furnishings, artwork, colors, and materials to lend each unit a distinct identity.
The renowned Playa Langosta beachfront building, designed by the esteemed Costa Rican architect Abraham Valenzuela, whose distinctive style has left an indelible mark on numerous luxury homes in the region, is currently undergoing a comprehensive restoration initiative. This effort aims to revive the property's original elegance and enhance its overall value.
Luxury Condo Remodel Features
Unit 304, an oceanfront condo, boasts a contemporary open floor plan featuring a meticulously crafted, state-of-the-art kitchen and island area that seamlessly transitions into the formal dining space and flows further into the living room entertainment area, mirroring the layout of units 302 and 303.
The first level comprises two spacious guest rooms with private baths, a laundry room, a separate guest bathroom, and storage facilities. Connecting the two levels is a flight of open teak wood stairs, adorned with LED lighting and a handrail combining stainless steel and teak wood. The second level encompasses a generously sized master bedroom with an en-suite double shower bath, double vanities, and his & her custom-designed teak wood closets. Both levels of the unit provide direct access to large ocean-facing balconies through expansive glass sliding doors.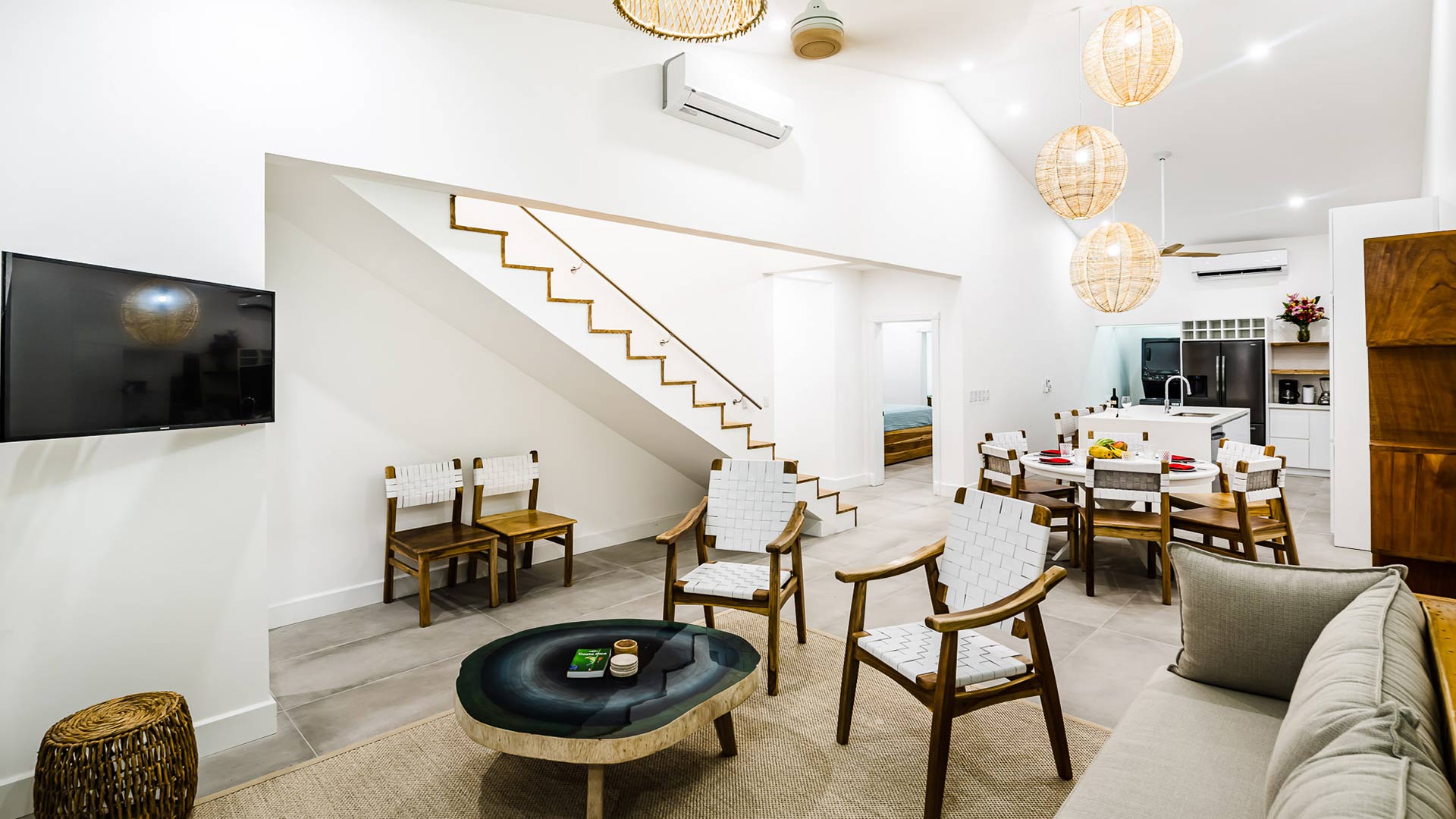 Artwork
The client enlisted the renowned local artist, Malu Moreira originally from Brazil, to create exquisite, one-of-a-kind paintings that harmonize with the commissioned designer furniture pieces by the Durawood Furniture Company. The result is an artfully curated experience that bestows an air of sophistication and refinement upon the property, achieved through the seamless integration of exceptional art and design. Every condo unit has a unique and custom look and feel.
View this project on HOUZZ.COM.
View this project on TAMARINDO PACIFICO.