A set of six meticulously designed, lavish vacation rental studio apartments and larger stand alone private home in the heart of vibrant Playa Tamarindo, Costa Rica. Tamarindo Apartment Rentals provide an unmatched experience for holiday-makers looking for stylish, short-term accommodations within walking distance of Tamarindo Beach.
This contemporary space has been carefully curated to offer a luxurious and convenient stay. Tamarindo Apartment Rentals are the epitome of stylish, modern, and comfortable living, perfect for couples or solo travelers seeking a refined yet functional retreat.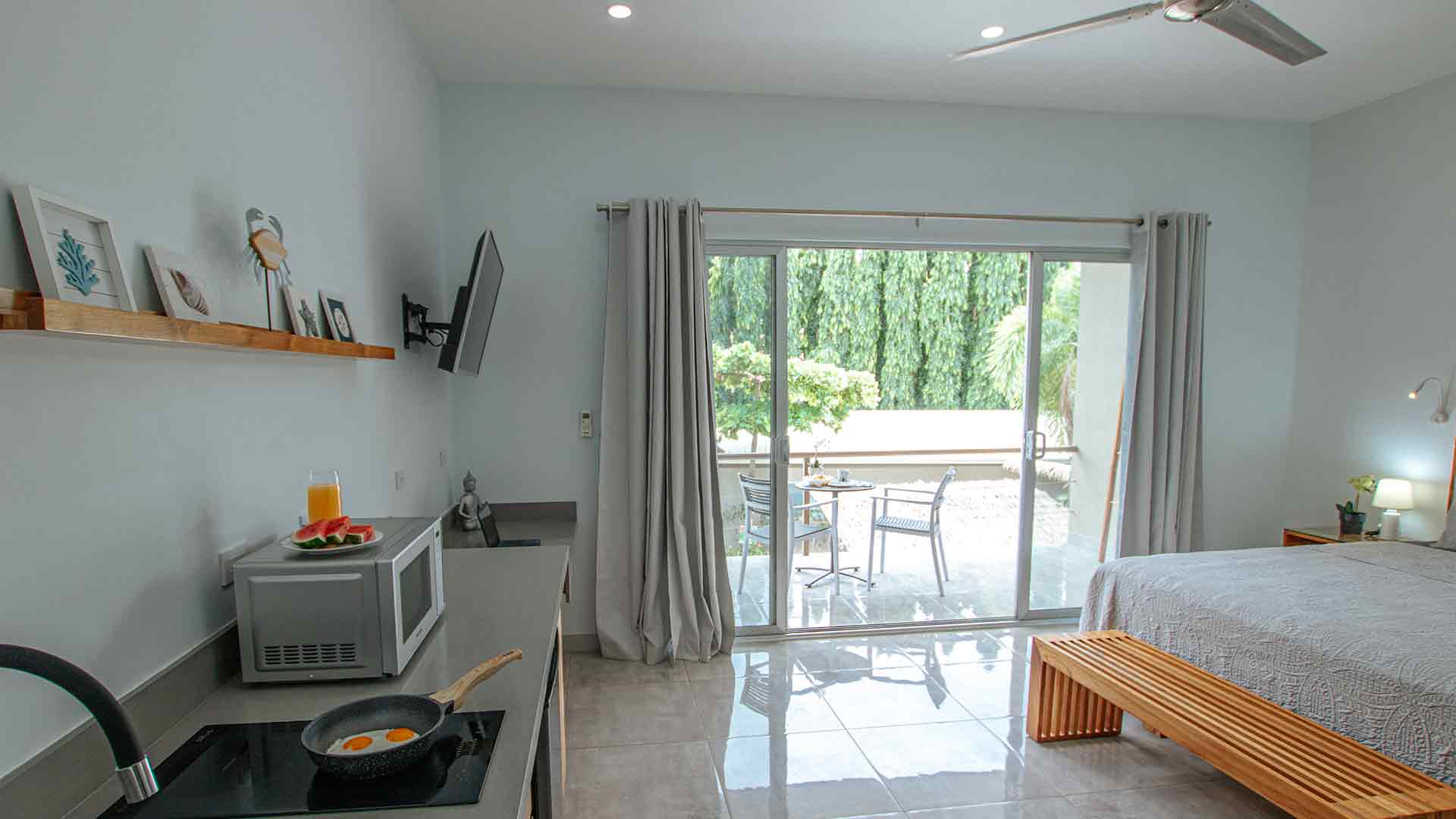 Each studio apartment epitomizes a chic, contemporary, and cozy living area, ideal for couples or solo travelers searching for a sophisticated yet practical retreat during their vacation.
Every studio apartment at Tamarindo bay Apartments offers Air conditioned comfort but also includes a balcony or patio, creating a peaceful area to relish the fresh air and indulge in a morning coffee or an evening beverage.
The property features a custom waterfall and infinity edge pool design inspired by the tropical climate and zen setting. Pool features imported aquamarine Bali pool tiles and a double waterfall feature. The client also requested we design a space for a fully functional and well equipped outdoor gym and dedicated exercise area.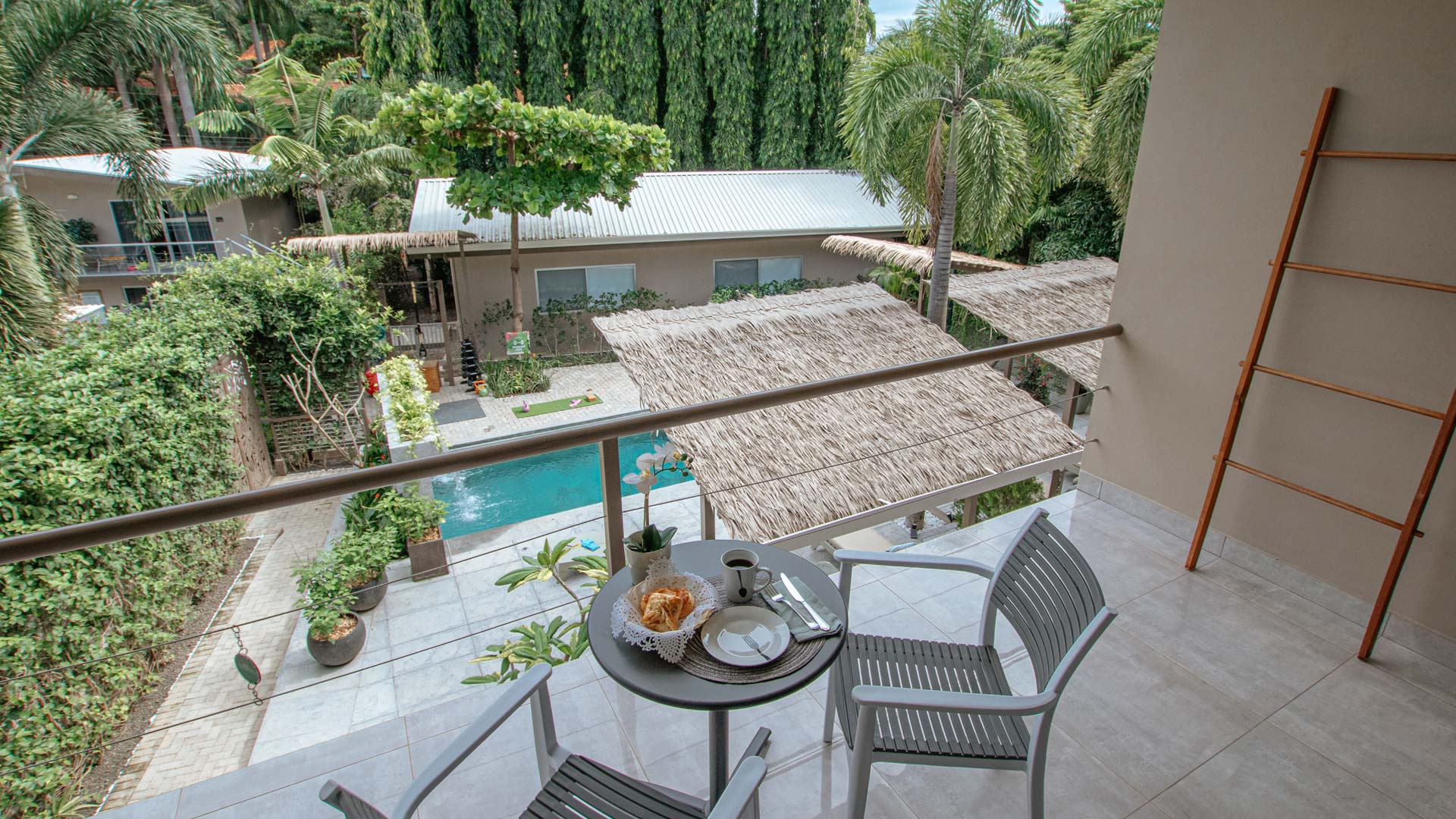 It's essential to mention that the first-floor apartments are accessed via stairs, providing privacy and seclusion, enhancing the exclusivity of the space.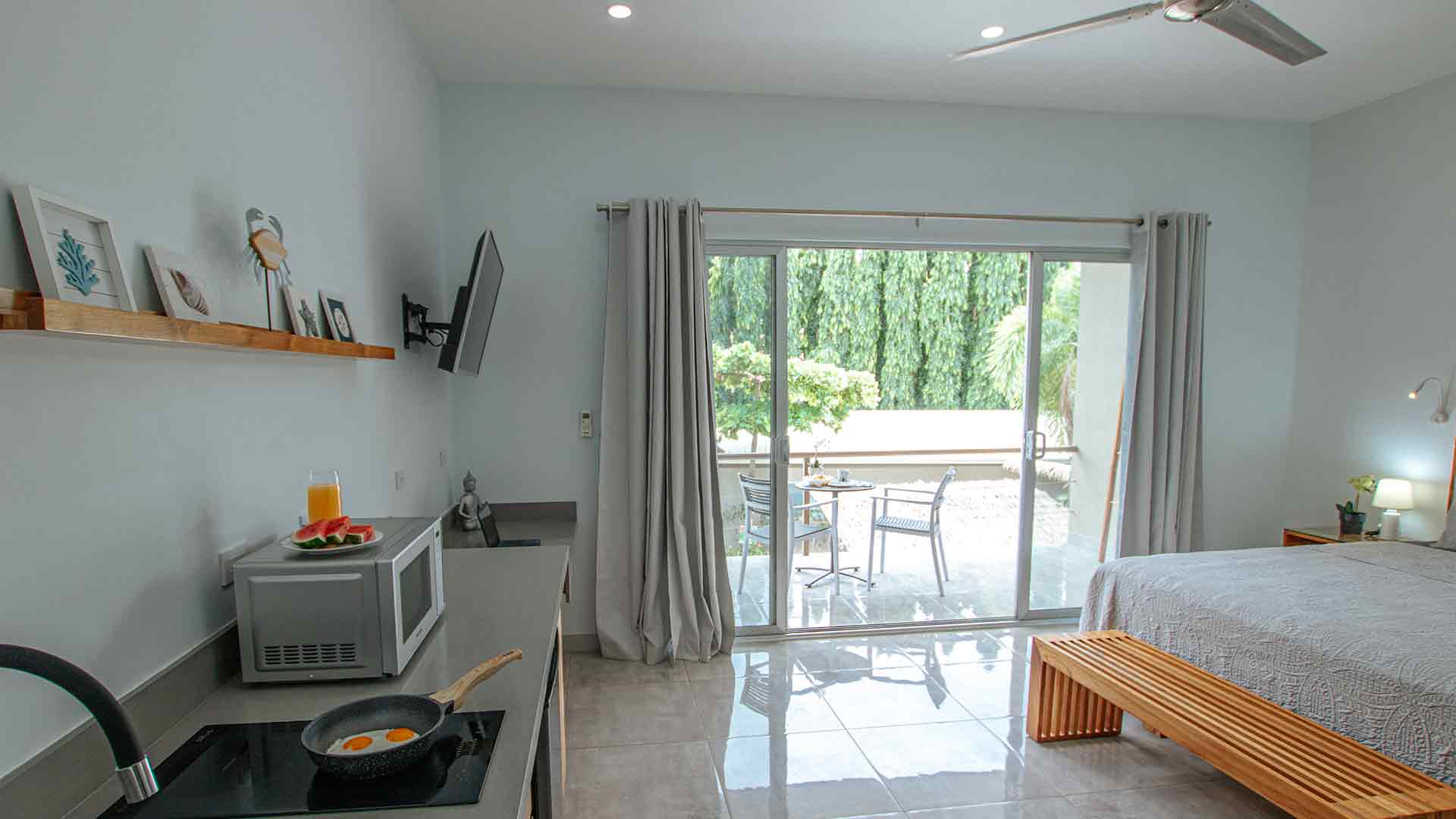 Visit project for more images at www.tamarindoapartmentrentals.com.